Centennial Bash
[vc_row][vc_column][vc_column_text]
Ravenswood Manor Centennial Bash


Saturday June 28th 12.00noon to 10.00pm
Ravenswood Manor Park

The Bash celebrates the 100th Anniversary of the neighborhood, and it is a cross between a block party and a small summer festival. A full day's worth of music, food and fun. Bash partners are Ravenswood Manor Improvement Association, Horner Park Advisory Council, and Chicago Park District, Horner Park.

Centennial Bash planning team: Thomas Applegate, Kathy Monk, Rick Glick, Tracey Lowenthal, John O'Connell, Sarah Reiser, Finnbar Shortall, Julia Smith, and Victoria Wiedel.

Volunteers: We need your help the day of the Bash. Work a little, play a lot, and help the Bash succeed. Contact Thomas Applegate to learn about how to help: thomasapplegate <at> yahoo

Street Closures: Please be aware that Manor and Francisco will be closed for safety from Leland to Wilson starting at 9.00am until 10.00pm. We recognize the inconvenience the closures may cause, and we appreciate your patience for this special neighborhood celebration.
Bash Kick Off:
Annual Independence Day Bike Parade


11.30am Meet at Buffalo Park, Manor and Sunnyside
12.00n Parade marches north on Manor to Ravenswood Manor Park

Children of the Manor come together with their bicycles decorated in red white and blue. The Chicago Fire Department fire truck leads the way. Free hot dog for each child in the parade at the end.

Bash Activities
12 noon – 1.00p: Children's Bike Parade, food and drink
1.00 – 5.00p: Children's activities, jumping jack, arts & crafts, clown
1.00 – 6.00p: Sports, bean bags, volleyball, mini golf, and prizes for kids activities
1.00 – 5.00p: Pet Adoption Event, Horner Park Dog Park and Chicago Canine Rescue
2.00 – 3.00p: Bike Ambassadors, riding tips, bicycle safety and maintenance
5.00p: Group photo in Manor Park[/vc_column_text][/vc_column][/vc_row][vc_row][vc_column width="1/1″][vc_column_text]
Centennial Bash Performers Lineup
[/vc_column_text][/vc_column][/vc_row][vc_row][vc_column width="1/2″][vc_column_text]
Family Headliner

   1:00 – 2:00  

CircEsteem
Youth circus CircEsteem is dedicated to uniting youth from diverse racial, cultural, and economic backgrounds and helping them build self-esteem and mutual respect through the practice and performance of circus arts. Fostering confidence and cooperation, their professional circus staff teaches a variety of skills such as clowning, juggling, stilt-walking, ball-walking, unicycling, gym wheel and acrobatics. circesteem.org
[/vc_column_text][vc_video link="http://youtu.be/qNAnRTA3nU0″][/vc_column][vc_column width="1/2″][vc_column_text]
Bash Headliner  

7:30-9:15  

Dave Specter Blues

Blues guitarist Dave Specter has performed regularly at top blues and jazz clubs and festivals. A gifted instrumentalist with a variety of styles at his disposal, Dave Specter is an unsung talent on the Chicago blues scene. Specter incorporates elements of bluesmen like T-Bone Walker, Magic Sam, and Otis Rush in his work. 5 time Critic's Choice in The Chicago Reader. www.davespecter.com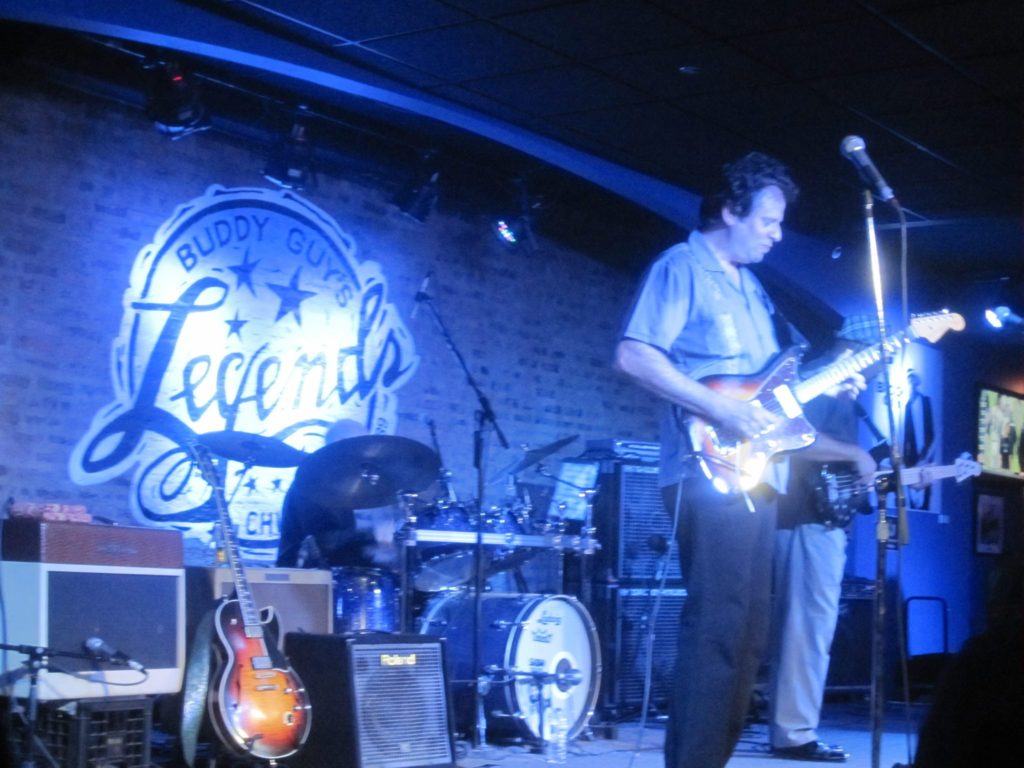 [/vc_column_text][vc_video link="http://youtu.be/MkqpSxU6F1k"][/vc_column][/vc_row][vc_row][vc_column width="1/2″][vc_column_text]
2:00 – 3:00  
Pushing Chain
Pushing Chain duo plays roots and Americana music featuring Boyd on guitar and vocals and Adam on the fiddle and vocals. Pushing Chain plays original songs, covers of classic artists like Bob Dylan, Tom Waits, and Nina Simone, and some fresh new takes on old folk songs. www.pushingchain.com
[/vc_column_text][vc_video link="http://youtu.be/E9NrktMpN3k"][/vc_column][vc_column width="1/2″][vc_column_text]
3:15 – 5:00  
Gizzae
Hailing from the beautiful Caribbean island of Dominica and Ethiopia comes the award winning reggae music of Gizzae. Their brand of reggae is always backed with strong guitar solos and riffing, and ambient vibes from the dual keyboardists.  If you like live jams and wicked solos, come dance the night away with Gizzae! www.gizzae.com
[/vc_column_text][vc_video link="http://youtu.be/qeVpHSatabc"][/vc_column][/vc_row][vc_row][vc_column width="1/2″][vc_column_text]
5:15 – 7:15  
Mad Bread
A string band for the 21st century, Mad Bread plays a unique mixture of bluegrass, rock, folk and blues.  The band blends traditional instruments with modern songwriting, creating innovative, genre-bending music that defies classification.  At a concert, you'll hear them move effortlessly from boot-stompin' bluegrass jams, to psychedelic folk ballads, to Chicago-style blues-rock with stops everywhere in between. It's all about having a good time. www.madbreadband.com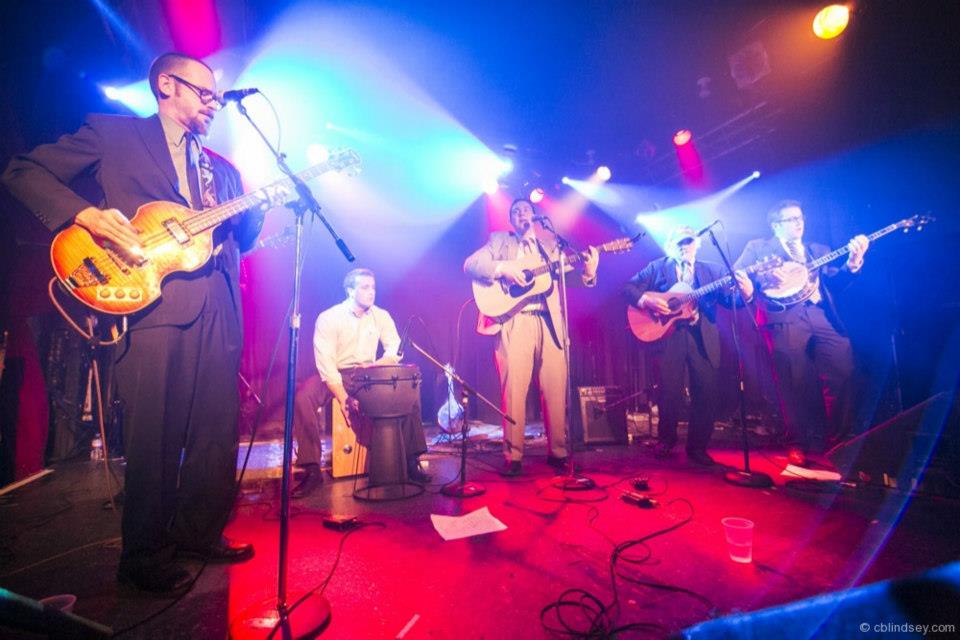 [/vc_column_text][vc_video link="http://youtu.be/yvJpwAFoEMo"][/vc_column][vc_column width="1/2″][vc_column_text]
Centennial Bash Partners
Ravenswood Manor Improvement Association
Residents of the "Manor" know just how truly unique this neighborhood is, and since 1914, the Ravenswood Manor Improvement Association has been working to maintain this uniqueness. RMIA promotes the welfare of the community in respect to the maintenance and improvement of the physical appearance of the private and public property; the compliance with the laws as applicable to private and public property; the maintenance of facilities with respect to the safety, health and welfare of its residents.
Horner Park Advisory Council
The Horner Park Advisory Council welcomes all neighbors and interested parties to  our regular meetings which are held on the first Monday of every month (except August) at 7:00pm in the Horner Park field house. HPAC was chartered back in 1989 as a 501(c)(3) not-for-profit organization to lend Park User insight to the Chicago Park District's Horner Park and its satellite parks: Buffalo, Jacob, Ravenswood Manor, and Sunken Garden.
Our aim is to steward improvements that will allow our parks to be enjoyed by all park users.  Through community action we can keep our gardens nurtured, our playgrounds safe and updated with great equipment, our sports facilities maintained to current standards, and our park user experience a reliable constant that generations of Chicagoans have enjoyed. hornerpark.org
Horner Park, Chicago Park District
At nearly 55 acres, Horner Park is one of the largest parks on the North Side and boasts nine softball fields, three senior baseball diamonds with night baseball on two diamonds, two football/soccer fields, four outdoor basketball standards, five tennis courts, a playground, a relaxing nature area and 13 picnic groves.
Tom McManamon is the Park Supervisor. www.chicagoparkdistrict.com/parks/Horner-Park[/vc_column_text][/vc_column][/vc_row][vc_row][vc_column width="1/2″][vc_column_text]
12:30 – 2:30 Bike Clinic by Girl Scouts Troop 23124
After the bike parade, or any time between 12:30 and 2:30, please stop by the Bike Clinic run by Troop 23124. This talented group of 5th Grade Girl Scouts is excited to partake in this fun project as they work to receive their Bronze Award. The Bronze Award is one of the three highest awards in Girl Scouts. For their service project, they received training on bike maintenance and repair and are holding a free workshop where they will tune up and/or make simple repairs to your bike for free. Stop on over and let them get your bike ready for summer.
2:00 – 3:00 Chicago Bike Ambassadors
The Bicycling Ambassadors are a team of bicycle safety and education specialists who have been encouraging Chicagoans to ride their bikes more often and safely since 2001. For information on current objectives for the city, see City of Chicago's Bike 2015 Plan: www.bike2015plan.org.
The Bicycling Ambassadors work toward the following objectives:
> to increase the number of trips made by bicycle
> to reduce the number of bicycle-related injuries
> to help all users: bike riders, motorists, and pedestrians to better share roads and off-street trails
www.facebook.com/chicagobicyclingambassadors
chicagocompletestreets.org/your-safety/education-encouragement/ambassadors/[/vc_column_text][/vc_column][vc_column width="1/2″][vc_column_text]1:00 – 5:00 Pet Adoption Event
Horner Park Dog Park  hornerparkdogpark.org
We invite you to bring your dog to the party for a treat from the Horner Park Advisory Council and learn more about their plans for a dog park, as well as other sponsored programs and events. See hornerpark.org  For those of you who want to meet a dog available for adoption, Chicago Canine Rescue will be on the west side of the park in the afternoon from 1-5pm. Stop by and say hi.
The Vision for the Horner Park Dog Friendly Area:
A large fenced-in area at the southwest corner of Horner Park where dogs can exercise, play, and socialize legally off leash.
A place to meet and connect with fellow dog owners.
Trees would remain, as would the dirt running and concrete walking paths.
Dog-friendly water fountain and plenty of space to run and fetch.
Of course, you and your leashed pet would still be welcome in the rest of the park as usual too.
CCR assists the animals that are the MOST vulnerable in our city and throughout the Midwest. Since 2001, they have helped over 3,000 animals find permanent loving homes. Consider adding one of these special dogs to your family or stop by and make a donation to CCR for their continued care. Thanks![/vc_column_text][/vc_column][/vc_row]